Kontynuujemy naszą rozmowę o modzie!
We're continuing our talk about fashion!
Myślę, że każda kobieta zgodzi się ze mną, jeśli powiem, że moda to wcale nie tylko ubrania i że to buty i dodatki robią cuda. Wszystkie znamy przyjemny dreszczyk przed wejściem do sklepu, gdzie wszędzie pachnie skórą i gdzie każda para butów obiecuje być idealnym uzupełnieniem do naszej spódnicy, sukienki czy sukni. Podejrzewam, że jeśli pójdziecie do polskiego sklepu obuwniczego albo zdecydujecie zrobić zakupy online, to będziecie potrzebowały o wiele więcej słownictwa, niż tylko ogólne słowo "buty" lub "buty na obcasie". A zatem, oto moja całkowicie ilustrowana strona ze słownika mody!
I think every woman will agree with me if I say that far from fashion being about clothes only, it is mostly shoes and accessories that do the trick. We all know the thrill before walking to a big shoe shop with the smell of lather all over the place and every single pair of shoes promising to be the perfect match to our dress, skirt or a gown. I assume that if you came to a Polish shoe shop or went for online shopping, you would need much more vocabulary then just general "buty" (shoes) or "buty na obcasie" (high heel shoes). So, here comes my fully illustrated page from a fashion dictionary!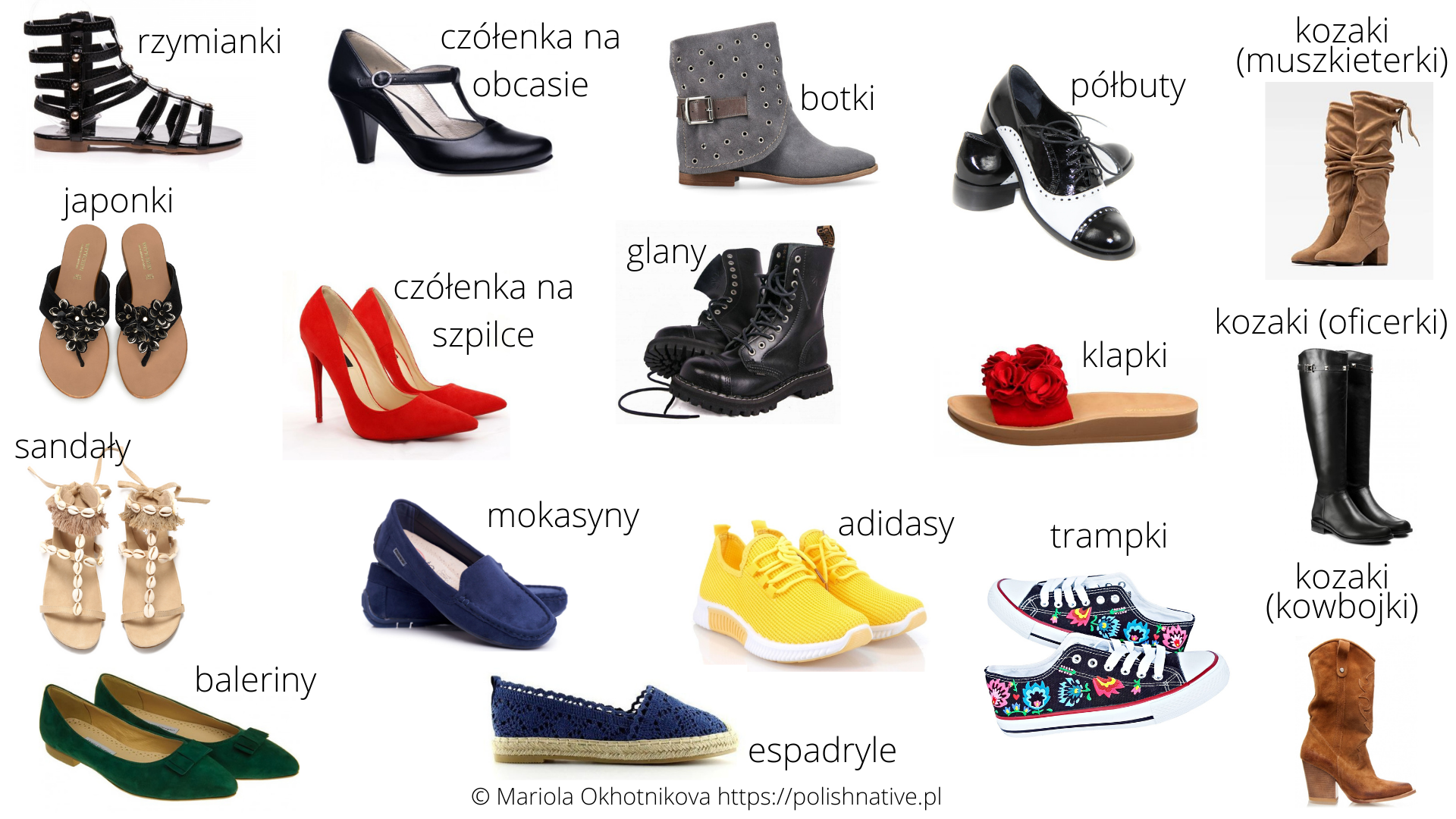 ---
Mam nadzieję, że nie myślicie, że nasza rozmowa kończy się w tym miejscu. Mój następny post będzie o dodatkach i jestem pewna, że on się wam nie mniej spodoba!
I hope you don't think that our discussion ends here. My next post will be about accessories which I'm sure you will enjoy as well!