Omówiliśmy już słownictwo, związane z ubraniami i obuwiem. Kolejnym logicznym punktem są dodatki!
We've covered already vocabulary connected to clothes and shoes. The next logical point is accessories!
Jak wszyscy wiemy, diabeł tkwi w detalach i czasami niewłaściwy pasek albo dziwny odcień apaszki może zniszczyć cały strój. Trudno przecenić znaczenie wszystkich tych detali, a jeśli chodzi o naukę języka obcego, oczywiście musimy znać ich dokładne nazwy.
Oto one!
As we all know the devil is in the details and sometimes a wrong belt or a strange shade of a scarf can ruin all the look. We cannot underestimate the significance of all these details and when it comes to a foreign language we must of course know their precise names.

Here they are!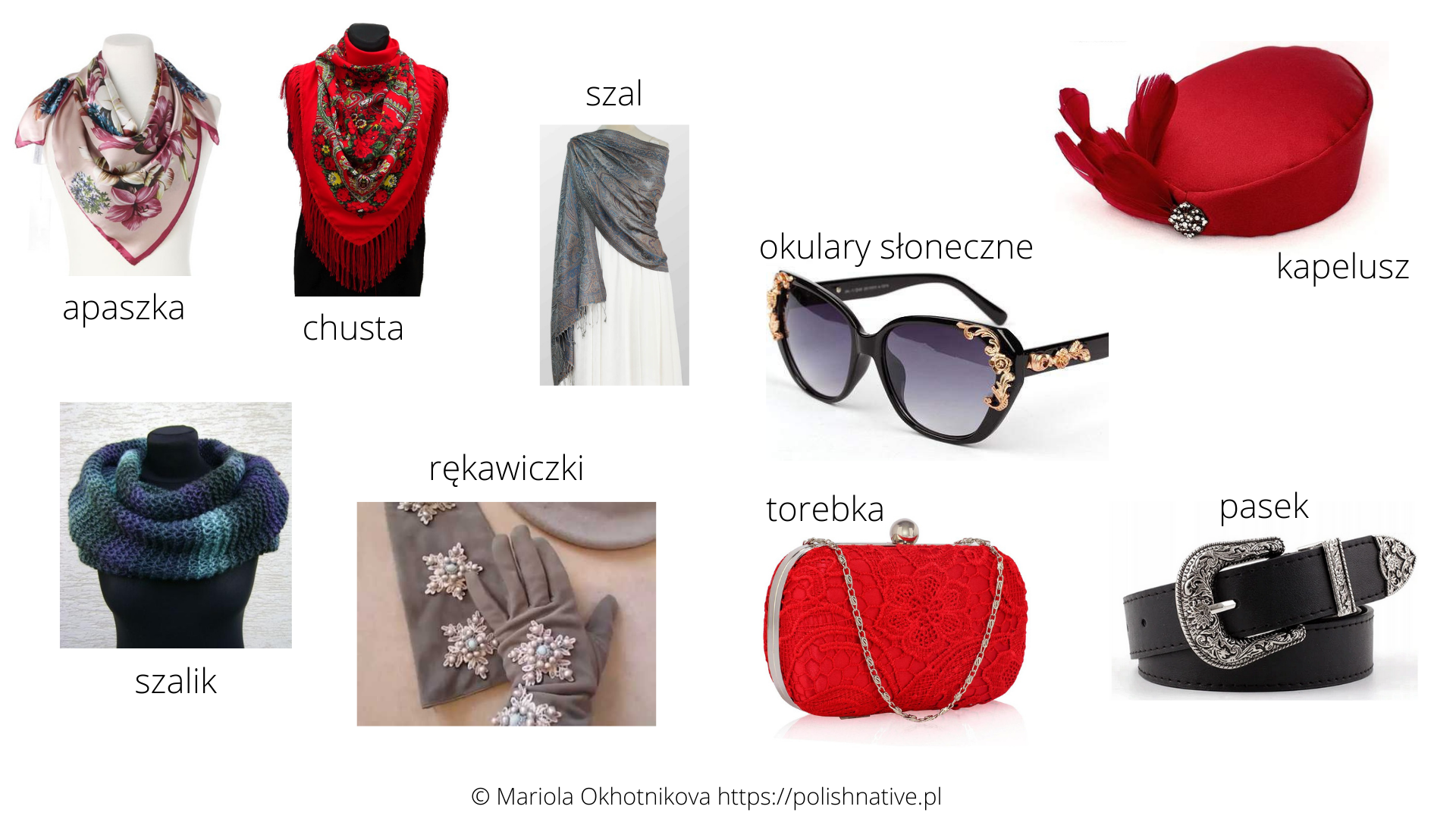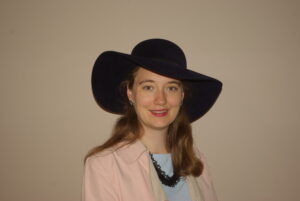 Po przygotowaniu tej grafiki pomyślałam, że powinnam poświęcić więcej uwagi swojemu absolutnie ulubionemu dodatkowi, którym są kapelusze. Naprawdę żałuję, że ich najlepsze czasy już minęły. Chciałabym, żebyśmy je nadal nosili na co dzień, ale mogę je przynajmniej zakładać na specjalne wyjścia.
Jeśli wy również lubicie kapelusze, to na pewno spodoba wam się moja kolejna strona ze słownika na temat ich fasonów!
After preparing this graphics I thought I should devote more time to my absolutely favourite piece of accessories which are hats. I do regret the fact that their best times have already gone by. I wish we were still wearing them every day, but at the least I can do is to wear them for special outings.

If you also adore hats you will definitely enjoy my next vocabulary page about their styles!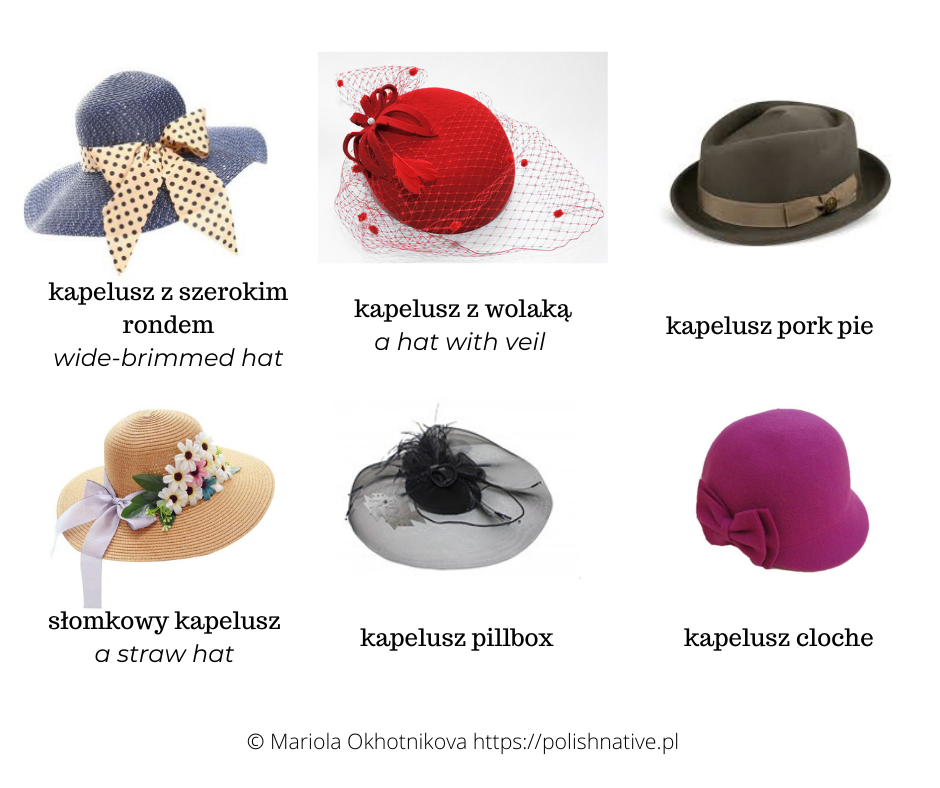 ---
Mam nadzieję, że podoba wam się moja mała seria postów o modzie. Kolejny ukaże się wkrótce!
I hope you enjoy my little series of fashion posts. One more is coming soon!